Philemon Holland, translator (1601): C. Plinius Secundus The Historie of the World. Epistle Dedicatory. (Unnumbered page i.)
---
---
❧ TO THE RIGHT HONOURABLE
SIR ROBERT CECIL KNIGHT, PRINCIPALL
SECRETARIE TO THE QUEENS MAIESTIE, MA-
STER OF THE COURT OF WARDS AND LIVERIES.
Chauncellor of the Universitie of Cambridge, and one of her
Maiesties most Honourable privie Councell.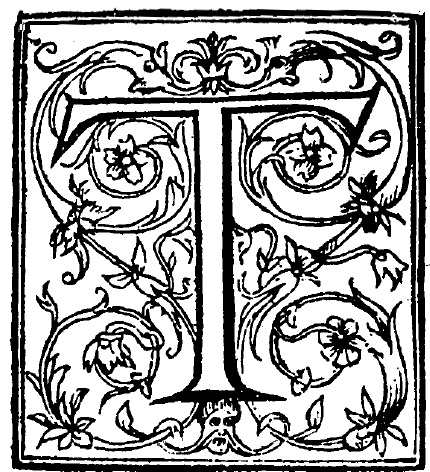 He friendly acceptance which T. Livius of Padua hath found in this Realme, since time he shewed himselfe to English weed unto her sacred Majestie, hath trained over unto him his neighbour Plinius Secundus from Verona. Whome, being now arraied in the same habit, yet fearfull to set foot forward in forrein ground, without the countenance of some worthie personage, who might both give him the hand at his first entrance in token of welcome, and also grace him afterwards with a favourable regard to win acquaintance, I humbly present unto your Honour. For considering the qualitie of the man, a Philosopher discoursing so deeply in all Learning, where may he looke for better acceptance than of him, who is most justly styled, Patron of Learning? Which dignitie conferred of late upon your H. by the generall suffrages of a Noble Universitie (and that for your singular insight in all literature) as a complement to those high places whereunto the favour of a most prudent and judicious Princesse hath advanced you, and the same correspondent to the rare wisdome, justice, and eloquence, which concurre in your person, like the severall beauties of the Rubie, Amethyst, and Emeraud meeting in one faire Opal, giveth a lovely lustre to your other titles, no lesse, than if the nine Muses and Apollo, represented naturally in that rich Agat of K. Pyrrhus, were inserted therein. Now if, as wee read of Alexander* and Demetrius,** two mightie monarchs, who amid their desseins of making conquests and besieging citties, beheld whiles Apelles and Protogenes how they handled their pencils; it may please your Honour betweene the managing of State-affaires under her Majestie, to cast your eie eftsoons upon Plinie for your recreation, and see how lively he depeincteth, not Venus Anadyomene, drawne haply to the patterne of Campaspe a courtizan; nor Ialysus with his dog, in which picture, fecit Fortuna naturam; but even Nature her selfe, the immediat mother and nource of all things under the Almightie; I shall not only thinke him patronized thereby and sufficiently commended to the world, but also acknowledge my selfe much devoted unto your H. and bound for ever to praie for the encrease thereof, with long life and true happineße.
---
---
Notes
1 Magnus.
2 Poliorcetes.