Scorpus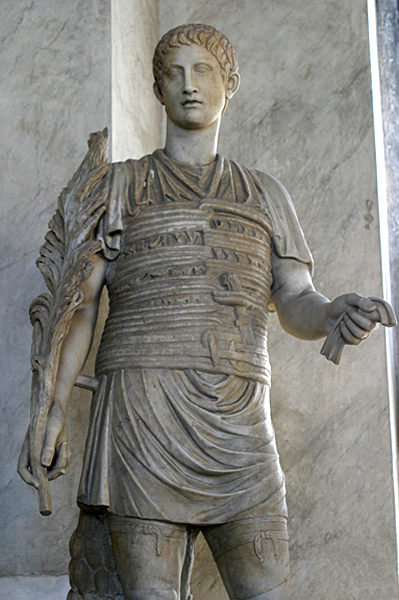 "I am Scorpus, the glory of the clamorous circus, your applause, Rome, and brief darling."

Martial, Epigrams (X.53)

Scorpus was not yet twenty-seven year old when he died. Monuments and inscriptions record the lives, some very short, of other chariot drivers: Fuscus of the Greens, the first to win in his very first race, who died at age twenty-four; Crescens, who died at age twenty-two, having raced since he was thirteen; Polyneices, who died when he was twenty-nine, who raced for each of the four factions.

The statue above of a charioteer holding the palm of victory is in the Sala della Biga (Vatican Museums), which is closed to the public. The picture was taken by a sympathetic guard as a much appreciated favor. For better control, the reins of the horse were wrapped around the body. Notice the knife that was used to cut them away in case of an accident.

---

A more accessible copy of the charioteer is in the loggia of the Villa Medici (Rome), which does not retain the restoration of the right arm.

---

Reference: Martial: Epigrams (1993) translated by D. R. Shackleton Bailey (Loeb Classical Library).